With more than 10 years of experience and 500 people through his different mentoring programs, he knows whats best for your mentoring program.

Together with 20 years of business experience, including management, marketing, educational and training, Thor-Erik has a big box of tools for inspiration and personal development.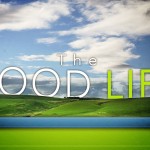 We all strive for a good life, and we are not sure how to get it. But a common mistake is that things or money will get you a good life, but that is not true, yes you can buy more but will you be more happy then?
You must ask yourself, "What, for […]
Continue Reading

→