With more than 10 years of experience and 500 people through his different mentoring programs, he knows whats best for your mentoring program.

Together with 20 years of business experience, including management, marketing, educational and training, Thor-Erik has a big box of tools for inspiration and personal development.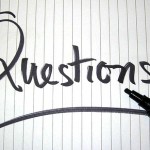 The way forward towards your goals and your truth goes through questions. 'Magic' in mentoring is the art of asking questions.
Through questions should you look for and articulate what is true for you, and insight – because it comes from within.
Continue Reading

→